In February, however, the European Union published a version which only included the third "backstop" option, which effectively draws a customs border down the Irish sea - something May said would be "unacceptable" to any British PM.
"The apparent inability to distinguish between customs checks and food safety measures is deeply concerning, and we strongly urge the government to talk to food safety professionals to ensure that our food supply and safety systems are properly prepared for Brexit".
Mrs May said in her speech last month that remaining in the customs union would "not be compatible with a meaningful independent trade policy". It may strengthen the case put forward by staunch remain MPs that staying in the EU Customs Union is the only option, and possibly harden the devoted Brexiteers' view that moving on to WTO arrangements is the only alternative.
The UK's former top official in Brussels, Sir Ivan Rogers, said he believed the European Commission and many EU states, in particular the Republic of Ireland, believed the "backstop" option was the only viable solution.
Mrs May will reportedly gather her "war cabinet" for weekly meetings as she tries to figure out a new solution to the border and customs union issues.
The report puts pressure on Mrs May ahead over a vote in the Commons next week on keeping the United Kingdom in the European Customs Union, just days after she was defeated on the issue in the Lords.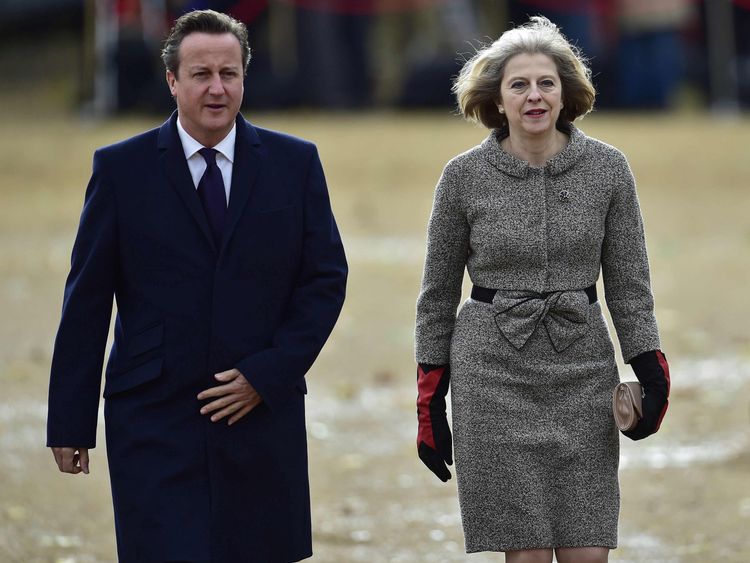 Image David Cameron said he wished Theresa May 'well
Britain has suggested a "customs partnership" with the European Union, or using technological solutions, as a way of avoiding physical checks at the frontier between the Republic and Northern Ireland.
Downing Street said it did not recognise reports it had been told none of its proposed ideas would work. Following on from Donald Tusk's intervention earlier this week, it is clear that the EU's capacity for compromise and creativity is severely lacking.
The easiest way to accomplish that would be to keep Northern Ireland in the EU customs unions, however, this is unacceptable to hardline unionists in Theresa May's government.
The UK PM has consistently reiterated that she will not allow the return of a hard border to Northern Ireland, but at the same she has also promised to leave the EU Customs Union - believing that remaining would be seen as a "betrayal" of Brexit.
"We have agreed that the areas covered in the draft must reflect those that meet our shared commitments".