Again, we know that's completely false, but in the grand scheme of things we suspect Cook doesn't really care what Trump calls him at this point. At an event held on Wednesday, the President just referred to tech giant Apple's Chief Executive Officer Tim Cook as "Tim Apple".
What we think the great man has noticed is that Tim Cook has become such a company man he is slowly transforming into an outward manifestation of Apple.
Sure, the President is required to memorise a lot of names but doesn't warrant him the leeway to mix up names so often.
First there was "Jeff Bozo" and now it is "Tim Apple".
Trump praised the CEO for his "big investment" in the US, but when it came time to thank Cook by name, not even a conspicuously placed name tag could help.
But the only way to see the slightly shady moment is if you have a Apple product.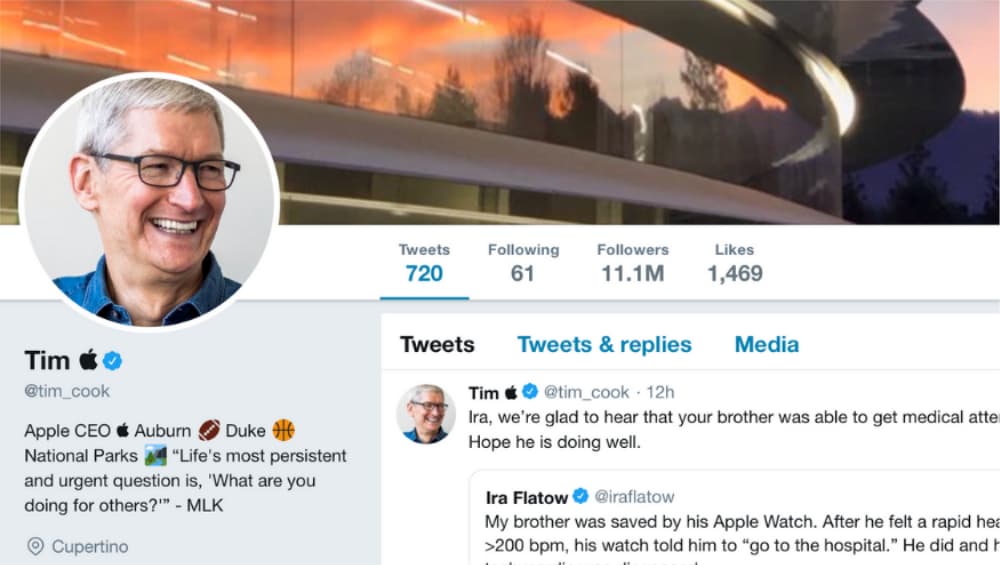 Tim Cook
"You've really put a big investment in our country". That doesn't mean we can't use screenshots, so if you're curious, here's an image.
The Apple CEO appeared unfazed.
Some fans of Apple and Tim Cook took to Twitter to laugh over this debacle started by the President.
Another Twitter user commented: "I have watched this thousands of times in a row now and I'm still laughing".
Non-Apple fans, though, may not get the joke. He was saying, "Thank you very much, Tim/Apple". "In one way, I love it", Trump said of low unemployment.
However, many others responded to the presidential adviser by calling attention to the "disrespect" that her father displays when failing to refer to people by their proper names.